Company History
PT Bakrie Metal Industries (BMI) started its steel pipe manufacturing business in 1959 under the name "Talang Tirta", it originally produces multi-function conduit pipe. In 1984 the company expanded its business to fabrication service, which specialty is in corrugated steel and bridge. In 1985 BMI entered the EPC (Engineering, Procurement, & Construction) business supported by its heavy industrial steel fabrication facility in Sumunraja, Banten. Today BMI is well known for its high quality steel pipes (Oil & gas pipes, and multi-function pipes) and nationally acclaimed throughout the nation as EPC and fabrication expert.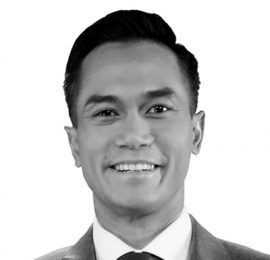 Anindya Novyan Bakrie
President Commissioner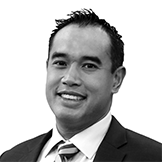 A Ardiansyah Bakrie
COMMISSIONER
Roy Hendrajanto M. Sakti
Commissioner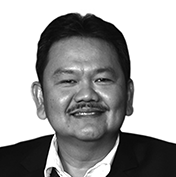 R Atok Hendrayanto
President Director CEO

Mila Wijaya Kusuma
Director
Armansyah Yamin was born in Teluk Betung, Lampung in 1953. He graduated from Indonesian Academy of Aviation in Jakarta in 1972. He took several educations: Instructor and Test Pilot Program British Aerospace, Manchester, United Kingdom (1976) and Airline Management Course Philippine Airlines, Philippine University, Manila (1978). He also studied at Institute Commodity of London, United Kingdom (1986-1987). He was appointed as Commissioner on June 2009, while currently he also holds the position of Commissioner at PT Bakrieland Development Tbk. He began his career at the Bakrie Group as Special Project Manager for PT Bakrie & Brothers (1985-1986), Head of Representative for Mindo Commodity Europe Hamburg, Germany (1987-1991), Managing Director for Lewis & Peat International, Singapore (1991-1993), Vice President Director for Bakrie Trading (1993- 1998), President Commissioner for PT Asuransi Ikrar Lloyd (1998- 2002) President Director for Perusda Bersujud, South Kalimantan (2003-2007) and President Director for PT Arm & Ken Investment (2007-2011).
For more information, please visit
Rasuna Epicentrum Complex Bakrie Tower 35th Floor
Jl. H.R. Rasuna Said
Jakarta 12960, Indonesia
Tel. + 62-21 2994 1286-87
Fax. + 62-21 2994 1752
www.bakriemetal.co.id
Business Line and Ongoing Project
Take a look inside some of our major projects to see how we contribute to build a great nation. …