Green Transportation
In 2018, Bakrie & Brothers embarked on strategic steps to go deeper into the automotive industry, with the aim to provide Indonesia with its first electric bus fleet. Having more than 30 years of experience and expertise in the autoparts industry, the company is ready to take a new challenge.
Through its subsidiary PT Bakrie Autoparts, the company initiated its Green Transportation project in collaboration with BYD Auto Co.Ltd to produce electric buses for the world's longest Bus Rapid Transit (BRT) network, TransJakarta. Procurement and operational trials for this project have started in 2020.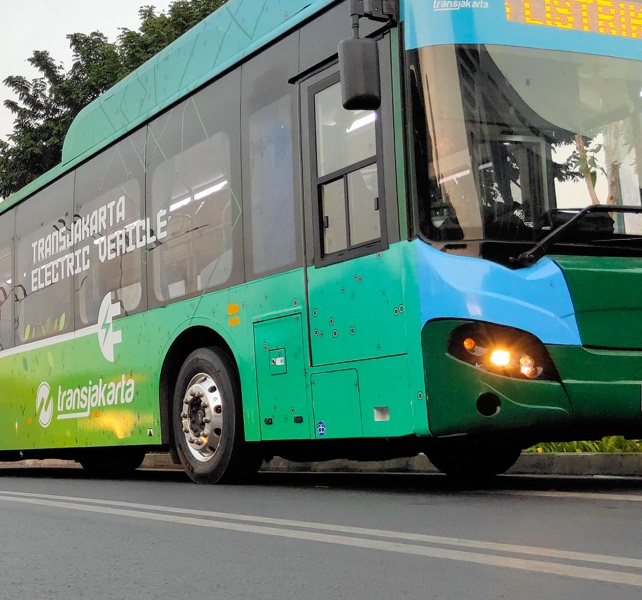 Sustainable Home
In the midst of today's building boom, PT Bakrie Building Industries made an effort to solve the shortage of affordable housing problems in Indonesia, especially in the subsidized housing market. Rumah Bantala is our solution for an ideal future house that requires a fast construction, quality consistency, which also fulfills the natural aesthetic of a home.
Rumah Bantala is a one-story house system that combines reinforced concrete columns with Light Gauge Steel (LGS) beam columns. This system is calculated, engineered, tested and patented to meet the elements of building speed, strength, quality standards as well as regulation and recommendation by regulators.
Connectivity
Cimanggis Cibitung Tollways is a national infrastructure project as part of the Jakarta Outer Ring Road II which circled the greater Jakarta area. This section is located in West Java, spanning for 26,2 km connecting the region of Cimanggis and Cibitung.
Partnering with Waskita Toll Road, Bakrie & Brothers and PT Bakrie Toll Indonesia has 10% of ownership with a call option for another 35% shares in the joint venture company PT Cimanggis Cibitung Tollways (CCT). CCT has invested Rp 11,2 trillion where it would have the concession rights for the period of 35 years. The toll is expected to be ready for commercial use by 2020.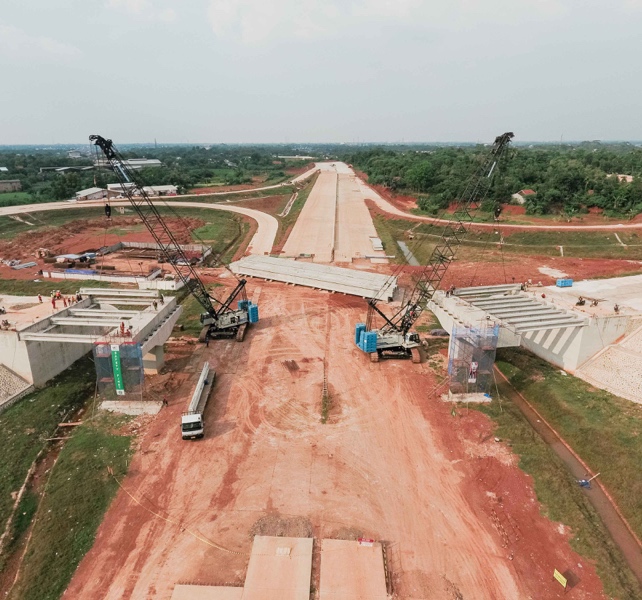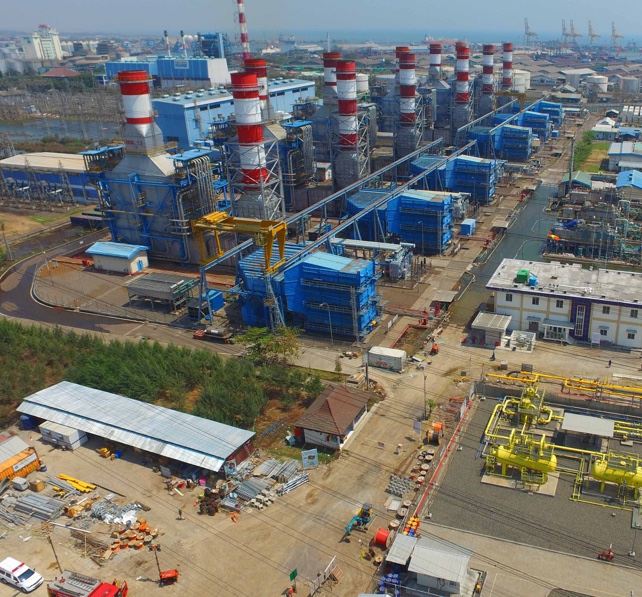 Electrification
Tanjung Jati A project is a coal power plant with an output capacity of 2×660 MW. The plant is located in Cirebon, West Java. It was built to boost the growth of the industrial sector and to supply electricity in the Java and Bali region.
PT Bakrie Power has 20% shared ownership of the plant along with YTL Jawa Energy B.V with 80% ownership. The capital investment for the project amounted to US$ 2.86 billion, where the company has a Power Purchase Agreement (PPA) with Perusahaan Listrik Negara (PLN) for the period of 30 years. The power plant is expected to be ready for operation in 2023.
Gasification
Following the success of Kalimantan – Jawa I gas transmission pipe which started transporting natural gas from Kepodang gas field to Tambak Lorok power plant in Central Java in 2014, we are now in the process of conducting a study to expand the existing gas pipeline network to Bontang (East Kalimantan) – Banjarmasin (South Kalimantan) which will be integrated with the main Kalimantan Gas Transmission Pipeline.
The growth potential of fertilizer industry, petrochemical, power plant and oil refinery industries in East Kalimantan is estimated to generate a demand for natural gas in the region of 212 MMscfd. In addition, the development of the new Nation's Capital in East Kalimantan is estimated to further add 137 MMscfd of natural gas demand in the region.