Ever since 1942, even before Indonesian Independence, Achmad Bakrie – the founder of the Company – asked himself: "What will the future of my country look like, and how can I help it grow?" The answer to this simple question took shape in the form of what the Bakrie Group is today.
In short, the Bakrie Group company took its part in the nation-building process. We are in the business of envisioning the future of our nation at each economic stage of its development, and investing in building companies and industries that can serve it for the long term, and in the interest of our mutual prosperous development.
We started with conventional industries, when the country was in its infancy in terms of economic stage, and grew alongside it. Trade, steel, agriculture and mining- these were all industries that we participated in in the early days – when Indonesia needed those industries to grow. Later, we helped build infrastructure to connect people, and support a rapidly urbanizing population. Then, when we realized that Indonesia was starting its adolescence, we built a national telco company to kickstart the industry, and also one of the largest media companies in the country.
In this unprecedented time, however, wrought on by the largest global pandemic in a decade, economic and social situations are changing rapidly. Like the rest of the world, Indonesia is not immune to these changes. We are now faced with the challenge of continuing what our founder asked himself: to look forward and figure out what our country needs in the coming generations, and how we can help it grow?
As the new generation of Bakrie leadership, I challenge all of the leaders and companies under our portfolio to ask themselves this question. The answer to that question, more often than not, tends to be: social responsibility, sustainability, and technology. I strongly believe that we are in the stage where technological advancement with a strong nod to social responsibility and sustainable growth are what Indonesia needs today – and it is our task to serve that purpose, whatever it may look like.
Going forward, we are working more closely than ever with our key stakeholders to understand better the value that we can provide. As a result, we are leaps and bounds closer to meeting their future demands. New projects, such as the electrification of public transport and de-dieselization projects, are a result of this ongoing discussion.
Today, we are witnessing the beginning of a new direction for both Indonesia and the world. It is increasingly likely that 2020 will be the fork in the road that cements Indonesia's role in the global economy, and its ability to provide opportunity and prosperity to its citizens.
We are prepared to play a part, and committed to take the company to greater heights and deliver growth under this changing environment. The Bakrie Group is in the business of helping the country grow, and we will continue to challenge ourselves to build and serve Indonesia, for at least another 78 years of prosperous growth, Untuk Negeri.
Anindya Novyan Bakrie
President Director & CEO PT. Bakrie & Brothers Tbk
November 2020
On Going Projects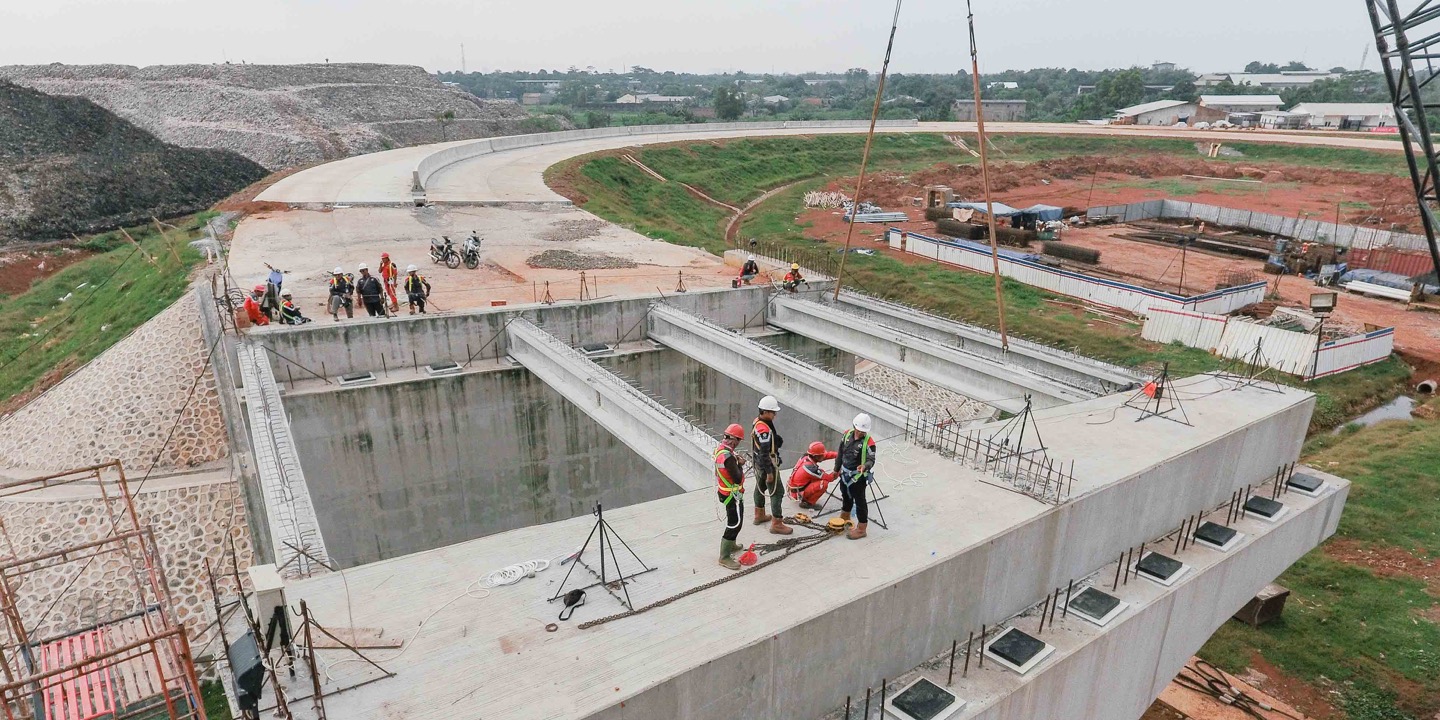 We have a vision of doing business, one that furnishes growth by serving the society and the nation.