Sustainable Energy Becomes Bakrie's Future Business Focus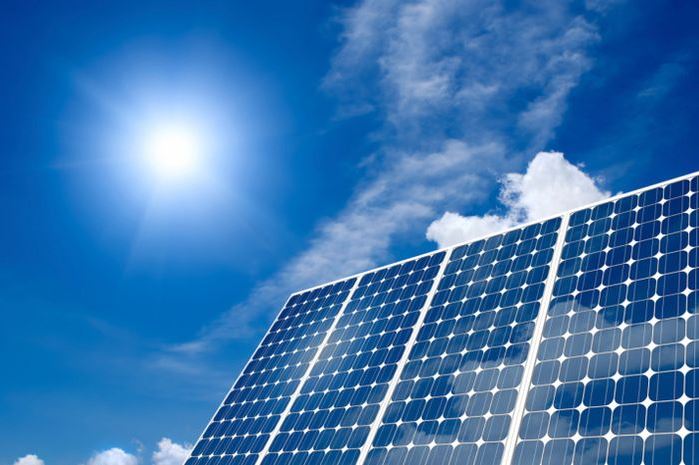 PT Bakrie & Brothers Tbk (BNBR) which has been relying more on industrialization as a source of growth, is now starting to focus on developing the sustainable energy sector as part of the company's efforts to enter a sustainable and environmentally friendly future business. The company's commitment is also in line with the targets set out in the Sustainable Development Goals (SDGs).
In order to accelerate growth, BNBR implements a "buy, build, partner" strategy that provides business development options through strategic partnerships with third parties, in addition to independent development options and inorganic business development options. This was revealed by the President Director of PT Bakrie & Brothers Tbk, Anindya Novyan Bakrie, in a virtual press conference held in Jakarta, Friday (25/06).
Anin, as Anindya Bakrie is known, said that the company is currently pursuing the development of the electric vehicle (EV) industry, especially electric buses and new renewable energy (EBT) projects, as well as exploring several technology-based businesses, including: together with a venture capital and private equity firm, Quantum Venture Fund.
Electric Bus
The company since 2018 has collaborated with BYD Auto to develop the electric bus industry in Indonesia. The company has jointly agreed on 4 stages of development and production of electric buses in the future. "The first stage is importing and showing products. The second stage, market penetration. The third stage is conducting initial commercialization and manufacturing. And the fourth stage, full commercialization," said Anin. "We call our initiative on this electric bus the 'VEKTR project'", he said again.
The Bakrie Autoparts-BYD electric bus is the first electric bus in Indonesia that has passed all the requirements for the homologation process and fulfilled all legal and technical requirements to be tested commercially by Transjakarta. This bus is also the first electric bus that has been commercially tested on the Transjakarta route. "Other regions are expected to follow suit soon," said Dino Ryandi, CEO of PT Bakrie Autoparts who was also present at the press conference.
As the first order, Bakrie Autoparts will supply 30 units of electric buses, 20 of which are ready to be used by Transjakarta in June 2021.
"The specifications and capacity of the buses used are the same as the buses during the trials, with low decks, and are planned for use on existing Transjakarta routes," Dino explained again.
In the future, the Company is ready to provide another 70 units to meet the DKI Jakarta Provincial Government's target of 100 electric buses in 2021. The units to be produced will be in the form of Completely Knocked Down (CKD) which will be assembled by a local assembly company (bodywork). Currently, Bakrie Autoparts has completed work on an electric bus unit at the body company and is ready to accept orders from Transjakarta.
"We have also collaborated with local charger manufacturers and providers, this is done in order to prioritize increasing the Domestic Content Level (TKDN). This charging station manufacturer is also ready for mass production and has complied with the applicable electricity regulations," said Anindya.
Anindya added, by the end of this year, the Company plans to conduct a ground breaking for an electric vehicle facility on an area of ​​5 hectares in Bakauheni, Lampung. The construction of this assembly line facility is planned to last for 6 months with an investment value of around US$ 50 million.
Anin also mentioned the amount of working capital value prepared for the development of this electric bus project. "About US$30 million," he said.
PLTS Selayar
Through its subsidiary PT Bakrie Power, BNBR recently agreed to cooperate with PT PLN (Persero) in the procurement and installation of a Hybrid Solar Power Plant (PLTS) in Parak Village, Bontomanai, Selayar, South Sulawesi. The signing of the cooperation was carried out together with partners PT Dipa Jaya Sejahtera and PT Syntek Otomasi Indonesia.
Anindya Bakrie said that PT Bakrie Power is indeed a business unit that has been focusing on developing the energy sector in Indonesia. "At present and in the future, environmentally friendly energy sources are increasingly becoming a priority. The central government has also targeted the national energy mix of 23% from NRE sources by 2025. We at Bakrie Group realize the importance of helping the government to accelerate the achievement of this energy mix target," said Anin.
The PLTS Hybrid in Selayar is planned to have a capacity of 1.3 Mega Watt peak, and is projected to start operating officially in December 2021. This environmentally friendly power plant will be an additional source of electricity for the PLTD with a total installed capacity of 13 MW on Selayar Island which is located in Selayar Island. currently in operation, to be utilized by 27,892 PLN customers in Selayar Regency. PLN has allocated an investment fund of IDR 39 billion for this project.
"The projects under PT Bakrie Power are being carried out by PT Helio Synar Energi. Apart from Selayar, the next two types of EBT projects that we will focus on are de-dieselization and PLTS Rooftop (C&I Rooftop PV). The dieselization market size is quite large, amounting to US$ 2 billion and PLTS Roof at US$ 650 million," said Anin.
"Indeed, the initial investment that we have prepared in the NRE sector is not too large, but we prioritize mastering the right technology and being a pioneer in the development of this hybrid type of renewable energy plant in Indonesia," said Anindya again.
Furthermore, the President Director of PT Bakrie Power, Dody Taufiq Wijaya, stated that the Selayar Hybrid PLTS is an important project that marks the start of the era of converting diesel generators to cleaner renewable plants. "Across Indonesia, there are still hundreds of diesel-powered power plants that are now operated by PLN. This is a huge potential to be converted into a renewable energy generator, as we did in the PLTS Hybrid Selayar," explained Dody. On the other hand, the presence of PLTS Hybrid also increases the reliability of electricity supply and improves service voltage for the people living around the location.