Revenue Increases, BNBR Makes Rp.222 Billion Profit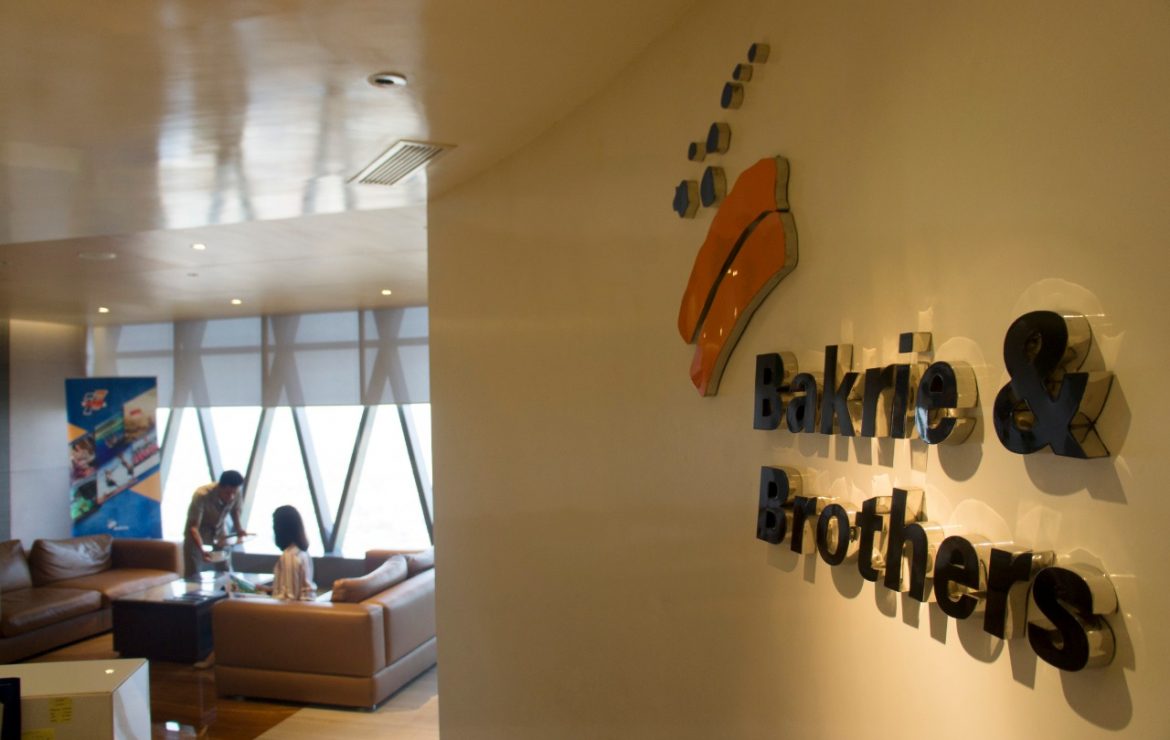 Source: Humas BNBR | 31 Jul 2019
PT Bakrie & Brothers Tbk ("the Company" or "BNBR") managed to record an increasingly shiny performance, after several years since 2012 suffered a heavy financial burden. In the first semester of this year, BNBR was able to record a net profit of Rp.222,685 billion, while in the first half of 2018 the Company still recorded a loss of Rp.1,065 trillion.
"The hard work carried out in the last few years has paid off, BNBR has succeeded in making a profit. This is very encouraging for stakeholders, especially investors, "BNBR President Director Anindya Novyan Bakrie told reporters in Jakarta, Wednesday (7/31).
In the Financial Report released on Wednesday (31/7), BNBR financial indicators show better achievements compared to the first half of last year. In addition to net profit (net profit) which recorded Rp. Rp.222,685 billion, the Company in this period also managed to collect revenue (revenue) which is greater than Rp.1,712,546 trillion, an increase of 7.2 percent compared to the acquisition of revenue in the first six months of 2018 which only reached Rp.1,597,156 trillion.
"This profit is a good record. Because, last year the Company still recorded a loss of more than Rp 1 trillion, "said Anindya Bakrie.
He further explained, a number of factors also "lifted the spirit" of the Company in the last few months, namely the performance of subsidiaries that are getting better and making positive contributions. "Since the end of December 2018 until mid-2019, several business units have performed better compared to previous times," he said.
Restructuring Result
As is well known, in recent years BNBR has consistently made various efforts to improve its financial position, primarily by restructuring debt and carrying out a program of cost reduction and massive efficiency at the operational level of its subsidiaries. "Gradually, we can improve and improve the performance of BNBR. Debt burden is consistently decreasing and asset values are increasing. Last year, we also converted part of the debt into shares and this helped significantly reduce our burden, "Anin explained.
Recorded in the Financial Statements, the Company's debt and interest expenses were indeed reduced from Rp.304.6 billion in the first semester of 2018 to only Rp.82,383 billion in the same period this year. "This is one of the evidences and fruits of the Company's financial restructuring success in recent years," Anindya said again.
Achievements and Business Development of Subsidiaries
From the financial side, in the first semester of 2019, PT Bakrie Pipe Industries (BPI), the Company's business unit that manufactures steel pipes, was able to record revenue of Rp 978 billion, an increase of 21% compared to 2018 which amounted to Rp 803 billion. This happens because there are a number of multi-year sustainable projects as well as a number of new projects in the oil & gas sector and outside oil & gas.
BPI is currently receiving a number of new oil & gas projects, including the procurement of pipelines for Saka Energy in East Java and the Java I Power Plant (IPP Jawa I) project. These two projects further strengthen the multi-year pipeline procurement project for Pertamina's business in the downstream sector, which has been rolling since the end of 2017 and was completed in the first semester of 2019.
Meanwhile, in the non oil & gas sector, this year BPI again won the PLN project tender for the procurement of electricity poles. "The Rp 400 billion electricity pole procurement project was recovered by the company for two years in a row. This is an encouraging achievement. All are supported by the sales of BPI distributors throughout Indonesia, in addition to the cost reduction factor in the form of raw material efficiency in the steel pipe production process, "said Anindya Bakrie, adding that the rejection rate in production at PT BPI has consistently been suppressed, and currently no more than 0.5 percent.
Anindya continued, PT BPI will soon realize its efforts as a more integrated steel pipe industry company, which is able to become a one-stop shopping company for steel pipe products. This expectation is supported by investment in industrial technology, where BPI has recently invested in the procurement of a helical submerged arc welded (HSAW) machine. This advanced machine complements existing pipe production machines such as high frequency welded pipe (HFW) and longitudinal submerged arc welded (LSAW). "HSAW is expected to operate in the third quarter of 2019. With this, BPI has 'moved up' to become a one-stop shopping company for steel pipe products," Anin said.
PT Bakrie Autoparts, another business unit of the Company that manufactures automotive components, in the first semester of 2019 was able to reap no less than Rp. 188 billion. PT Bakrie Autoparts (BA) is also continually challenged to improve its performance amid the opportunities as well as competition. "Indeed there are many challenges faced by BA, but we see business opportunities in the midst of the increasingly widespread national automotive industry are still many," said Anindya.
He believes the national automotive industry in the next few years has been more free to develop their business, thus bringing very good effects on the performance of the component industry. "I see, in the last two years the automotive industry has been more restrained, wait and see, related to political conditions in the country. Well, going forward they will be more offensive in developing business. "PT Bakrie Autoparts can benefit from this situation," he said.
Specifically, he mentioned the great potential that can be utilized by PT Bakrie Autoparts from the tendency to shift the orientation of the development of electric vehicles in the country. Anindya said, the Company's step forward through PT Bakrie Autoparts in developing electric buses – in collaboration with the leading electric vehicle industry from China, BYD Auto Co.Ltd – was a significant leap in order to get greater business benefits.
Anindya explained in more detail, that PT Bakrie Autoparts continued to carry out testing and socialization processes with some of the largest public transportation companies in Indonesia such as Trans Jakarta and PPD. It is hoped that the trial process can be completed by the end of this year and the procurement process can begin next year.
"Seeing the readiness and reputation of our partner, BYD as the largest electric bus producer in the world, PT Bakrie Autoparts is well positioned to become the leader of the electric bus market in Indonesia, which in turn will increase PT. Bakrie Autoparts is significant, "Anin said while mentioning that PT Bakrie Autoparts has also begun to actively collaborate with several component manufacturers in Indonesia to ensure BYD electric buses to be supplied have high levels of local content.
He added, PT. Bakrie Autoparts will also continue to improve the capabilities and rejuvenation of its production facilities, through investment in the latest iron casting facilities with a high production output rate and will minimize rejection rates. "The rate is now just under 7 percent," he said.
While PT Bakrie Building Industries (BBI), the Company's business unit that manufactures various building materials, also continues to make a series of improvements, in producing a number of types of useful building materials, while continuing to improve the production process. "The management of PT BBI has been able to reduce the rejection rate to no more than four percent," Anin said.
The recent downward trend in the property industry also does not dampen the company's steps to innovate in order to improve its performance. Going forward, PT BBI will focus more on environmentally friendly building material products, and by offering 'total solutions' to customers. "Prefabricated (pre-fabricated) and modular building technology that has been occupied since 3-4 years ago began to roll and produce results in the form of work on several projects, although not yet on a large enough scale. This is also to answer the challenges of the one million house program from the government, "said Anindya.
He added, PT BBI also innovated to produce infrastructure solutions oriented to environmental protection such as sound barrier and breakwater which was developed for the needs of security and environmental sustainability. The "A-Jack" breakwater product developed by PT BBI together with the Bandung Institute of Technology (ITB) is an effective breakwater in protecting water areas from the threat of abrasion. This product has three times the ability to be better than other similar products.
A number of these subsidiaries, according to Anindya Bakrie, also continue to develop capabilities by starting to utilize human resources and digital technology. "Our orientation is appropriate technology by utilizing the development of digital technology, as well as reliable human resources, of course young people," said Anindya.
The development of electric buses by PT Bakrie Autoparts, for example, has become an important momentum for companies to begin to better understand and then adopt the latest technology in the automotive industry, as well as learning tools for human resources.
"This new line of business in the area of electric buses has brought companies to open new jobs for skilled workers from outside, especially those who are in charge of mechatronics technology as well as improving workforce skills from within," he said, adding that all of the Company's business units have now started programs recruitment of young experts.
Furthermore, Anin also explained about the acquisition of PT Multi Kontrol Nusantara in the control of the Company, a business unit that focuses on the telecommunications infrastructure business and technology solutions. "This proves our commitment to invest seriously in the technology-based industry," Anin said again.
'Back to Basic'
Anindya Bakrie further explained that the good performance in early 2019 was expected to make BNBR's business activities more agile and aggressive. "This positive result is a capital for us to continue working to strengthen the Company's business fundamentals. The reduced debt burden will certainly make BNBR's financial structure stronger. "Anin said.
He added, going forward the Company will continue to improve the business lines of all its subsidiaries, so as to be able to contribute even more to BNBR to run the business and achieve glory as before. "We are back to basics. We strengthen industries that we have been engaged in since the beginning. Coupled with the application and mastery of the latest technology and additional investment in adequate resources, we believe BNBR will be able to compete globally," concluded Anindya Bakrie.
For further information, contact:
Bayu Nimpuno
Head of Corporate Communications
[email protected]
HP: 0815.1180.2250