Bakrie Group response to Coronavirus pandemic (Covid-19)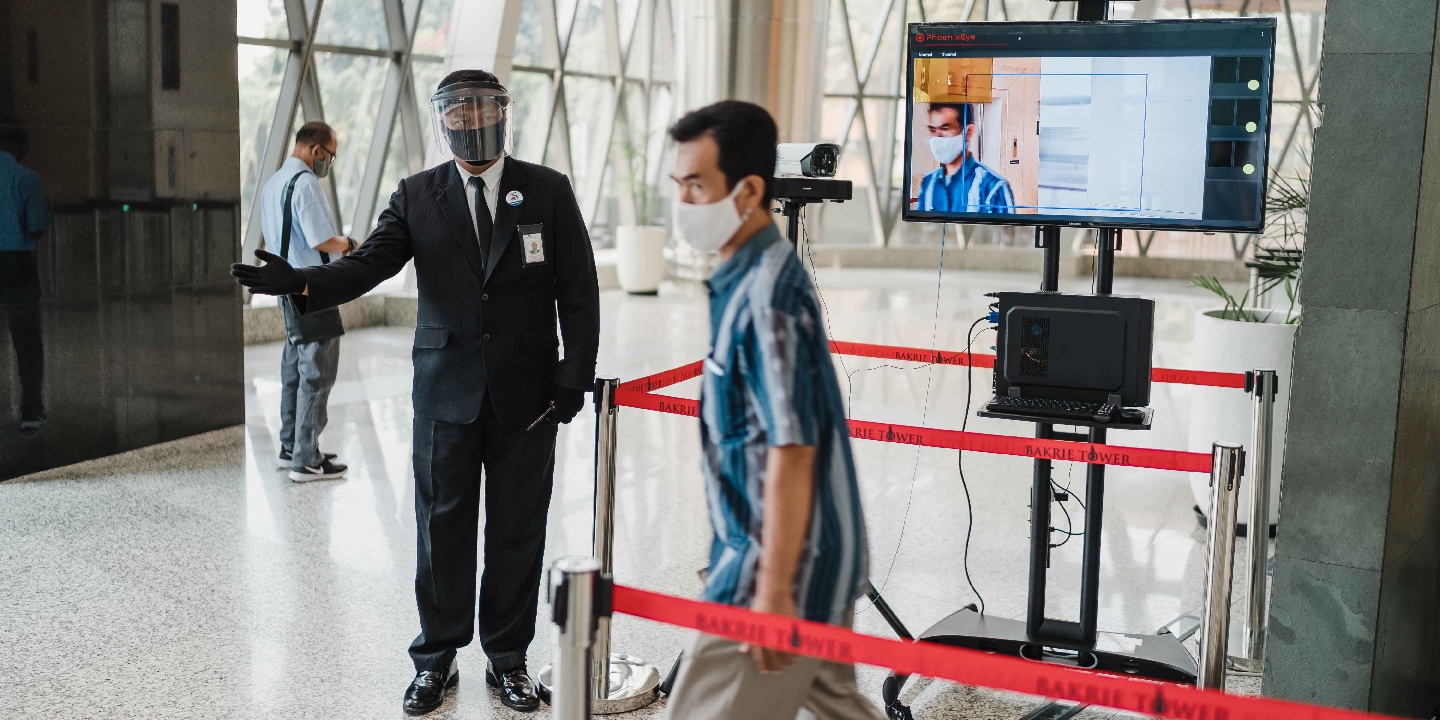 In response to the recent development of the coronavirus pandemic (COVID-19) outbreak in Indonesia, Bakrie Group calls for a systematic and integrated efforts by all of its subsidiaries to mitigate and minimize the spread of the coronavirus within its working environment.
In line with the above, we hereby released these policies to be complied with by the leaders of Bakrie Group business units:
Each company is obliged to issue an appeal to all employees to implement a clean and healthy lifestyle, provide sanitary and hygienic facilities and infrastructure for personal and office environments such as work spaces, meeting rooms, dining rooms, places of worship, and more.
Each company should issue internal policies that regulate the flow of work according to the characteristics of their respective industries, which ensure effective company operations. The internal policy should includes:

Work from Home (WFH) policy for employees at the age of >50, and for employees who need to take public transportation as their mode of transportation, without hindering the company operational effectiveness.
Directors and employees with one structural level under the directors continue to work as usual.
Employees working from home are not allowed to leave their homes and are obligated to report their tasks daily, in accordance with the company policies.
For employees who are unable to leave work due production target needs, and other critical operations are obligated to follow a regulated working schedule to maintain operational efficiency.
Limiting direct interaction between employees by prioritizing remote communication through telephone, e-mail, and messaging applications (Whatsapp/Line/Telegram) or utilizing tele-conference or video-conference facilities.
Special arrangement of attendance schedules and/or special coordination meetings is applied for employees who are responsible for the fulfillment of obligations to the financial and government authorities (OJK, IDX, Taxes, etc.) for example; the filing of tax reports and financial reports.
Companies within Bakrie Group should immediately issue an internal policy that regulates in more detail manner about WFH and emergency measures regarding Covid-19 according to their respective operational needs.
Travel restrictions:

Postpone business trips to outside of the city and abroad to avoid the possibility of interacting with large crowds in public facilities that have the potential for physical contact and exposure to people infected with Covid-19.
Emergency trips should only take place with the approval from the upper management of the company.
Prohibiting employees and/or their families from traveling outside of the city or abroad for personal matters or vacation. If employees and/or their families still decided to travel, the company does not bear any risks that arise from the decision. The provisions regarding this matter should be adjusted to the policies of the respective companies.

Internal policies issued by each company should be immediately set forth in the form of Internal Memorandum and will take effect from Tuesday, March 17, 2020 until further notification from the Company's leadership.
The Human Capital & Corporate Communication Division within Bakrie Group companies should be actively involved in socializing this policy and carry out regular coordination so that it can run effectively.
The Information Technology (IT) Division is to prepare facilities that ensure the effectiveness of Working From Home (WFH) policy and to optimize coordination/ communication between employees as well as between departments/divisions.
Should the government implement a mass social lockdown, the company is asked to comply with this stipulation and adjust the company's operational management.
In case of emergency, employees should contact:
Rasuna Medical Center (RMC) Bakrie Tower 25th floor Jl. H.R Rasuna Said Setiabudi Jakarta Selatan Phone: 021-2994-1770,
Person in charge: dr. Budi 0818.92.8386
This message was conveyed so that it can be well implemented across all business units. Hopefully the Covid-19 outbreak can be resolved soon and business activities can return to normal.
Thank you for your attention and cooperation.
Regards,
Anindya N. Bakrie