Corona Sinovac Vaccine Arrives in RI, Involve Clinical Trials 1,620 Participants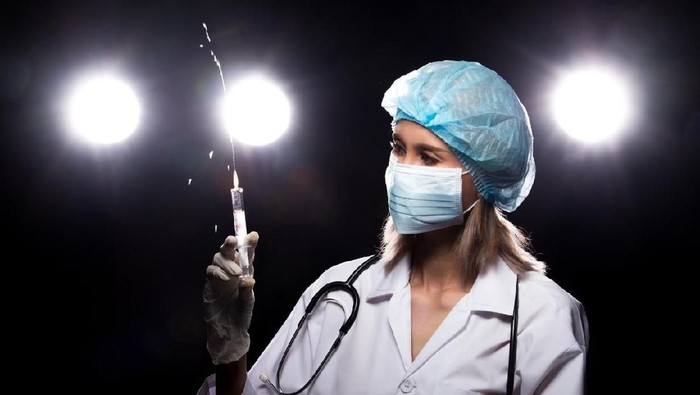 Source: Detik.com | 20 Jul 2020
The vaccine produced by a Chinese pharmaceutical company, Sinovac, has arrived at Bio Farma. A total of 2,400 vaccines will be used for phase 3 clinical trials.
Phase 3 clinical trials are planned to begin in August and are scheduled to last for 6 months. It is targeted that phase 3 clinical trials will be completed in January 2021.
"The clinical trial of the COVID-19 vaccine will be carried out at the Clinical Testing Center, namely the Faculty of Medicine UNPAD, which will take a sample of 1,620 subjects aged 18-59 years with certain criteria," wrote a release from Bio Farma received by detikcom, Monday (20/7 / 2020). Also read: Patience Yes! Corona Vaccine from China is Tested Before It Is Spread
Apart from age, it did not specify the criteria for participants to be selected in the clinical trial. The remaining vaccines that are not used for clinical trials will be used for testing in the Bio Farma lab and the National Food and Drug Testing Center (PPOMN) lab.
In the clinical trial of the Sinovac vaccine, Bio Farma collaborated with Balitbangkes, BPOM RI, and FK UNPAD. If the clinical trial is successful, Bio Farma plans to produce a vaccine in the next quarter of 2021.
"We have prepared a production facility at Bio Farma with a maximum production capacity of 250 million doses," said the President Director of Bio Farma, Honesti Basyir.