Now there are 52 Transjakarta Electric Buses in Operation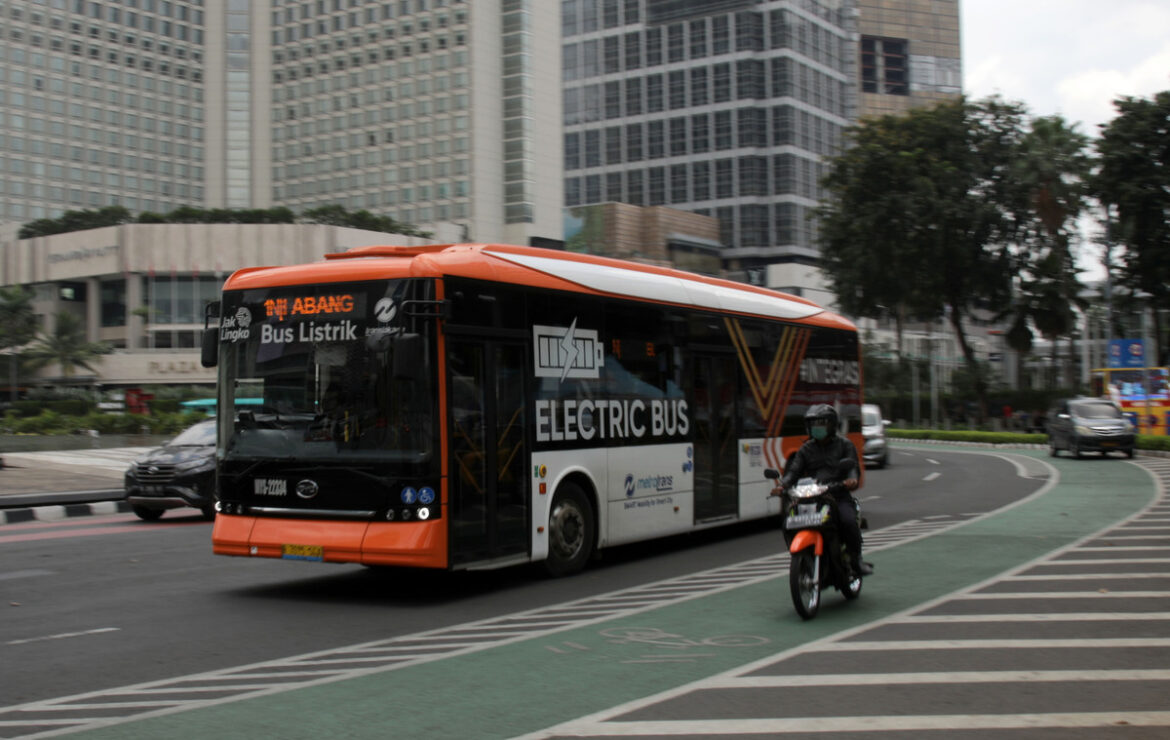 Source: Kompas.id | 24 July 2023
A total of 22 new electric buses have arrived and are being operated by Transjakarta. The buses serve several routes in southern Jakarta to accommodate potential new passengers.
After 30 electric buses operating since 2022, the number of electric buses operated by PT Transportation Jakarta has now increased by 22 units. All the electric buses that started green transportation operate in the southern area of ​​Jakarta.
President Director of PT Transportation Jakarta (Transjakarta) Welfizon Yuza, Sunday (23/7/2023), explained that the 22 electric buses had arrived in Jakarta several months ago. All of the new electric buses are provided by PT Transportation Jakarta's operator partner, PT Mayasari Bakti.
The BYD branded buses increase the population of electric buses owned by Mayasari Bakti. In total, Mayasari now has 52 electric buses operated under Transjakarta management.
Daryono, Operations Manager of Mayasari Bakti, separately, explained that previously, many electric buses were operated on the middle route. These include the non-BRT routes 1P Pasar Senen – Blok M or 1R Pasar Senen – Tanah Abang.
Currently, electric buses mostly serve the southern area of ​​Jakarta. These include route D21 Lebak Bulus – University of Indonesia, route 4B Manggarai Station – University of Indonesia, or 1E Pondok Labu – Blok M.
Welfizon explained that the operation of electric buses in the south of Jakarta has been carried out since last June. Electric buses are operated in the southern region to accommodate new passenger interest in Jakarta.
"Now one of the new potential passengers is on Jalan TB Simatupang. In the past, many government offices or large companies were in Sudirman – Thamrin, then they moved to Kuningan. "Now many people are moving to TB Simatupang," explained Welfizon.
On the other hand, at the point of potential new passengers there is no adequate public transport service. "That's why Transjakarta comes in and serves. One of them is route D21. "One point identified as densely packed with passengers is in West Tanjung," explained Welfizon.
In the future, the number of electric buses operated by Transjakarta will increase. By the end of 2023, the number of electric buses operated by Transjakarta will total 100 units. "In the near future there will be more electric bus units coming," explained Welfizon.
If look at the target of 100 buses, Transjakarta will receive an additional 48 new electric buses. "There are two operator partners who are procuring electric buses," explained Welfizon.
PT Bianglala Metropolitan (BMP) will bring in 26 units, then Damri will bring in 22 units. "BMP will bring SAG electric buses from Golden Dragon, Damri will bring Skywell electric buses," explained Welfizon.
For the operation of electric buses, the DKI Jakarta Transportation Department is actually targeting the operation of 100 buses to be realized in 2022. However, this target has not been realized due to the pandemic and delivery constraints.
"Electric vehicles are still produced in China. During the Covid-19 pandemic, there was also a lockdown so that deliveries to Indonesia were hampered. "It's more about logistical issues, now the process is smooth," concluded the Head of the DKI Jakarta Transportation Service, Syafrin Liputo.