Get ready! Government Adds Electric Vehicle Incentives Next Year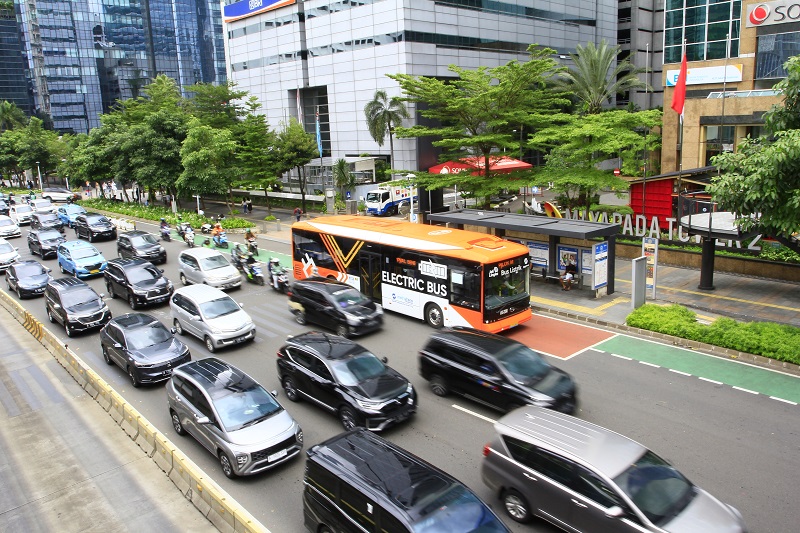 Source : Detik.com | 7 November 2023
The Coordinating Ministry for Maritime Affairs and Investment (Kemenko Marves) revealed that it would provide a series of incentives for electric vehicles in 2024. This was done to encourage the development of the battery-based electric motor vehicle (KBLBB) industrial ecosystem.
"We are preparing an incentive in the future, hopefully next year, maybe January (or) February, better models will come. So we will do something, in the future we need support," said the Deputy for Coordination. Infrastructure and Transportation of the Coordinating Minister for Maritime Affairs and Fisheries, Rachmat Kaimuddin in the Decarbonization of the Transportation Sector event which was viewed online, Tuesday (7/11/2023).
Rachmat admitted that the price of electric vehicles tends to be more expensive than conventional vehicles because of their battery-based advantages. For this reason, encouragement is needed so that people are moved to adopt electric vehicles.
"The fact is that if there is no encouragement, electric cars and motorbikes are more expensive for the same class because batteries are more expensive. So the price is more expensive, there are not many choices, this is what we need to intervene," he said.
So far the government has issued various assistance programs, where for the purchase of a new electric motorbike assistance of IDR 7 million is provided for all people aged at least 17 years provided they simply show their KTP.
The subsidy for purchasing electric motorbikes will continue in 2024, but the quota given is only 50 thousand units. This number is down from this year's target of 200 thousand units with a total budget of IDR 1.4 trillion from the Ministry of Industry.
Then for electric cars and electric buses, incentives are given in the form of reducing VAT from 11% to 1%, PPnBM exemption to 0%, and odd-even free privileges. The requirement is that the domestic component level (TKDN) is at least 40%.
In this way, it is hoped that the number of electric vehicle users will increase. The government targets that by 2030 there will be 2 million electric cars and 13 million electric motorbikes.
"Indeed, today there are not many users. The government's target is for 2030 to have 2 million cars and 13 million electric motorbikes, so 10% of the population. That is our goal. Therefore we want to encourage it," he added.